The Sussex group started their application with JMS in 2019. They are a group of 6 young people who had been friends for many years. They decided they wanted to live together in the area that they had grown up in.
Through JMS Trust grant funding the group were able to transform the house, making a range of adaptations and improvement to make sure the house is fit for purpose and suits everyone who lives there. Particularly the funding was used to update internal and external staircases, update plumbing and bathrooms and install new safety measures such as a front gate to create a break between the house and a busy road and a video entrance system.
Their project has recently completed with the final young person moving in in January 2020.
One parent, Catherine, told us about the groups experience setting up the project.
Why did you decide to set up your own supported living?
The families in our group had experienced failing or poor-quality care for our young adult children. Some were placed in care homes with very little opportunity to learn and develop, or even to enjoy the freedoms of living their own lives in their own way.
We also felt that it was important to develop a community of families which would ensure far stronger support for the future. We found a highly committed and experienced person to lead our new provision.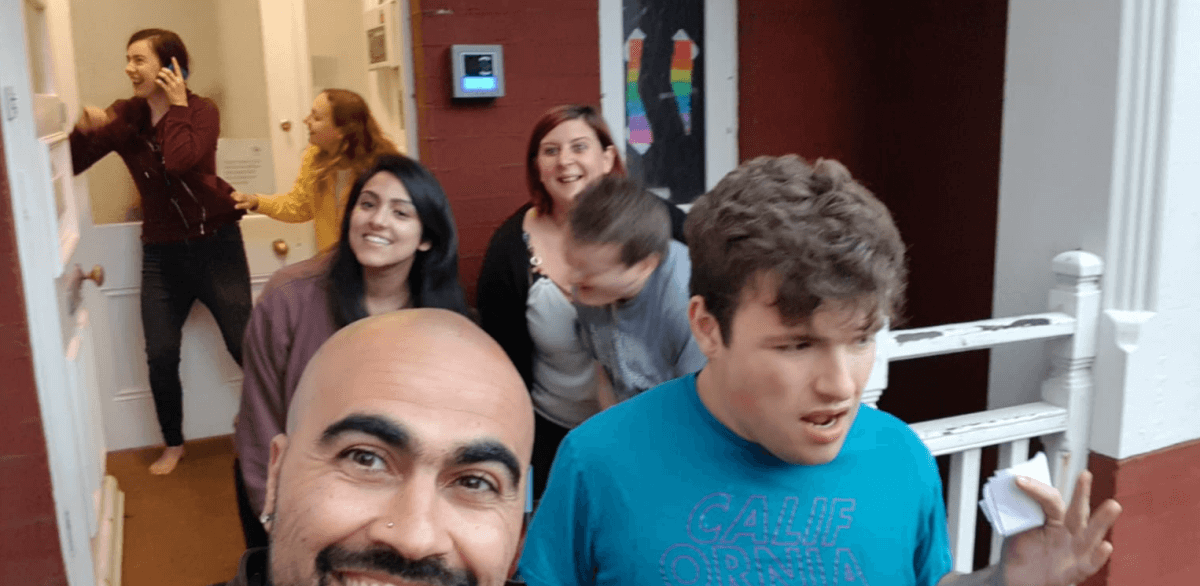 What's been the best things about it?
Springfield House is fully functional and is providing outstanding care and support for our children.
The house is based in Sussex, we picked the location so that our young people can access the wide variety of opportunities presented by living near the sea and in a city.
One of the unique aspects of Springfield House is the combination of ethical, non-for-profit care and support, together with input from a Lifelong Learning Manager, who has great experience of setting out learning and development programmes people with learning disabilities.
All the young people have a severe learning disability with complex needs, yet there is a clear belief that they can acquire skills and develop their own choices. There is a clear and unwavering focus on outcomes and quality of life.
The grant from JMS has enabled our children to live in a home where the provider is able to excel in the delivery of support in an outstanding physical environment.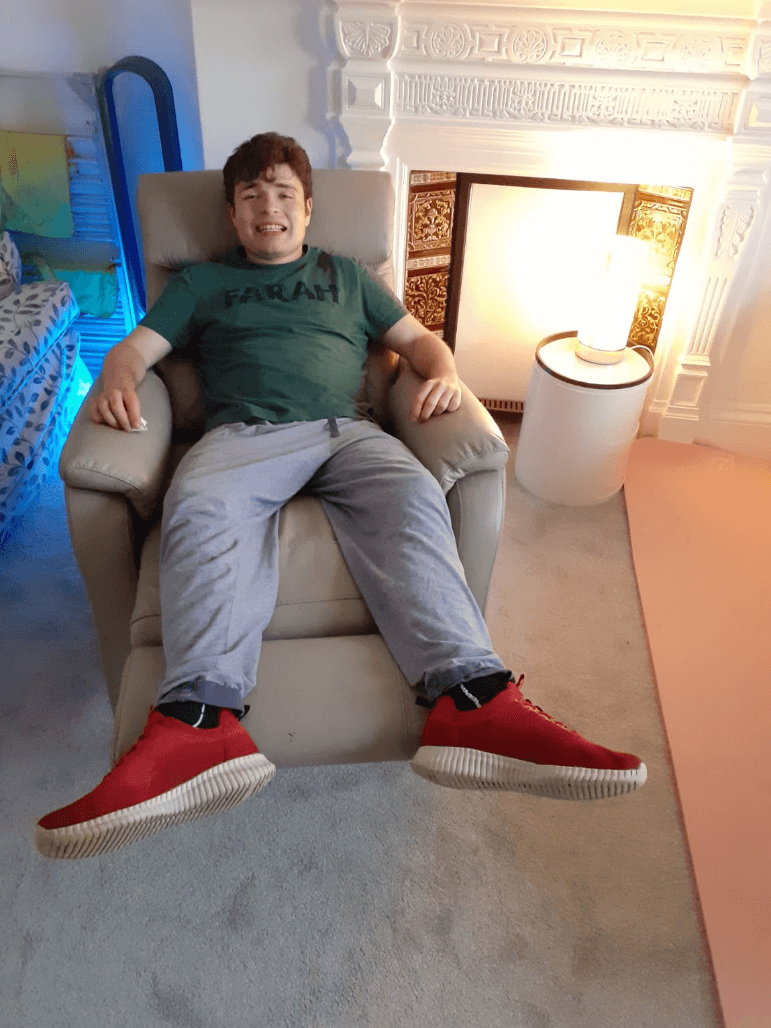 Have there been any challenges?
Setting up a supported living service is quite a complex process.
The biggest challenge has been working with the local authority and timing the project through its different stages. Each family has had to manage the process for their young person in terms of the local authority.
The overall project involved careful management and co-ordination of each step. For those young adults moving out of the care home environment, the move into a less restrictive and institutionalised setting is a clear argument.
In other cases, the arguments were founded on unmet needs and the failings of other providers. One family had to apply to the Court of Protection to get the move agreed and won.
Our local authority has been risk averse and prone to 'status quo' thinking. Ironically, now that Springfield House is running, the LA social workers want more places.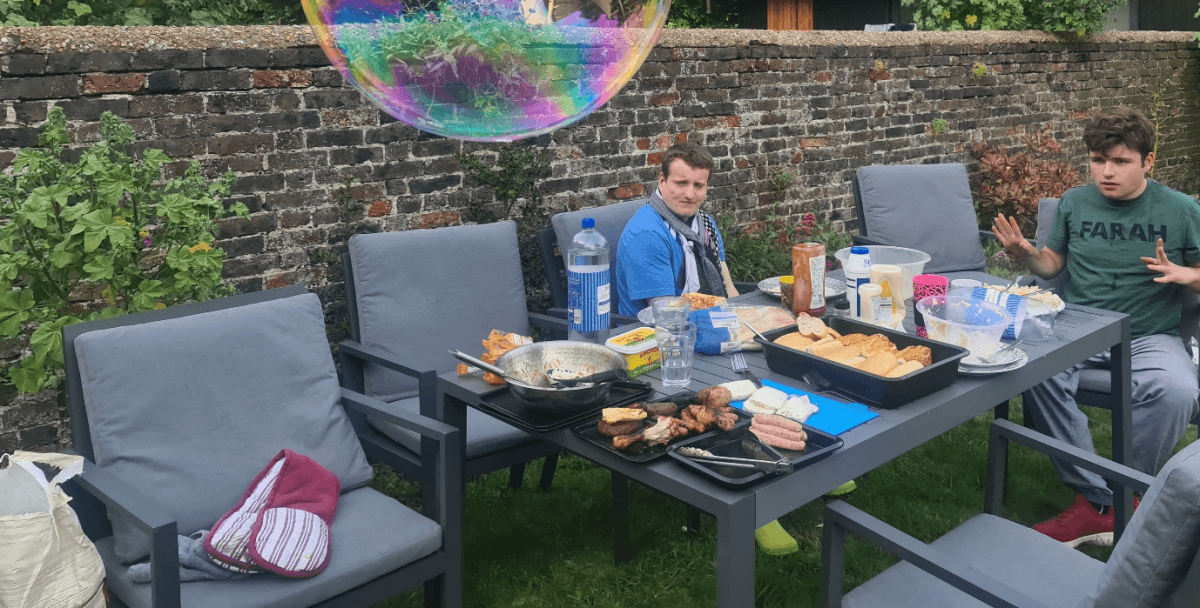 What advice would you give to people who want to set up their own supported living?
Work on an individual basis with social services for your family member and do not present to them as a pre-defined group.
Work as a group with defined roles to set the project up. What special skills can you bring to the group? eg IT skills, graphic design, accounting, outreach with the broader community, research etc.
Give the project plenty of time to evolve. How will you manage financing the work of your care provider during the set up, which may well take a year or two? Alternatively, you may choose to access the support from another established company, which would not require this.
Have a really clear vision and work dynamically with that vision and with the provider.
It has taken hard work and commitment but the rewards are incredible. Seeing these young disabled adults enjoying the best quality of life possible is something we all appreciate every single day.
What did you use JMS Trust funding?
Springfield House was already a registered HMO, but significant alterations were needed for the community with severe learning disabilities, including the following:
New bathroom facilities, adaptations to the existing bathrooms in terms of flooring, wall coverings, re-plumbing, re-wiring.
We had to make the staircase safe, which was achieved through the use of metal frames placed onto the existing staircase handrails over three floors.
A new metal staircase was created from the kitchen into the garden so that the residents can move freely between house and garden. This is important for young adults with severe autism.
Waterproof flooring was installed in some areas due to behavioural challenges.
The front stairs had to be gated with safety rubber inserted.
A sensory space was created to help regulate sensory disturbances associated with severe autism.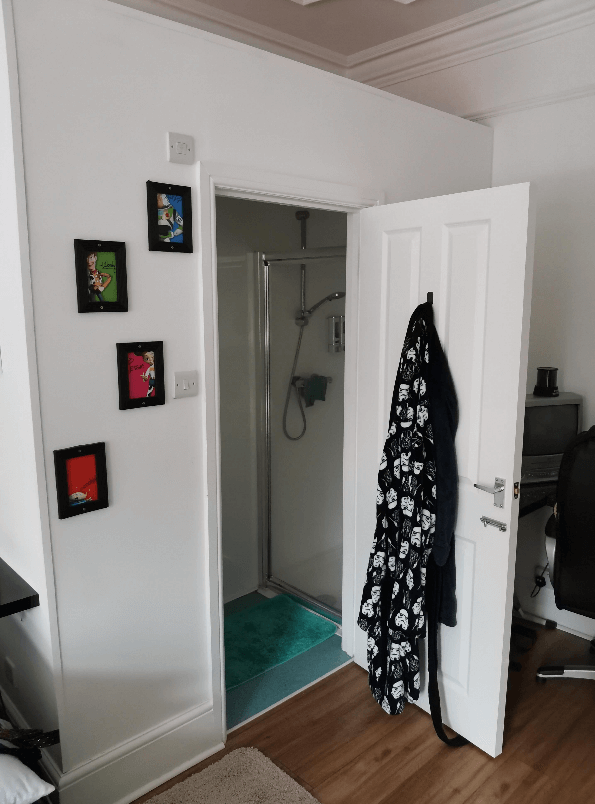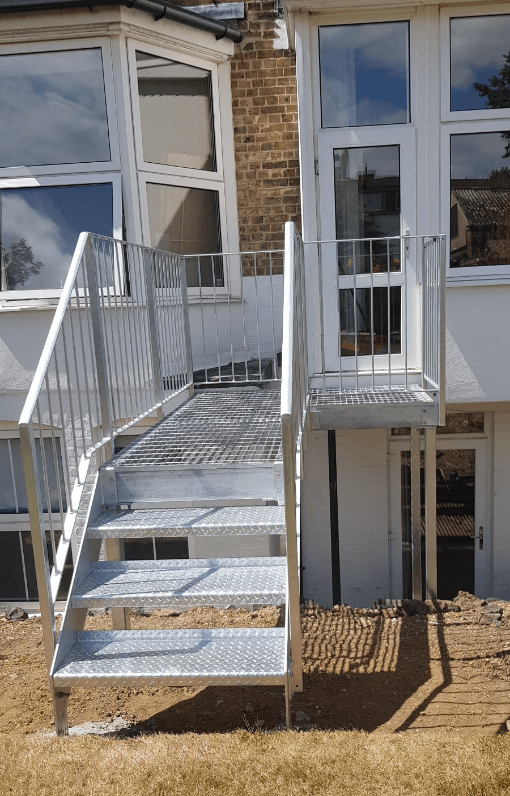 What has been the impact on the your young people?
The Springfield House tenants lack mental capacity and are not able to express themselves verbally. However, it is evident every single day what this project means to them.
One individual had epileptic seizures every 7 to 8 days, but within months has achieved a seizure free episode of 41 days. His neurologist puts this down in a recent email to a calmer and happier lifestyle.
His previous placement involved huge stress and he was assaulted on a number of occasions. It is hard to put into words, his genuine delight at living in his new home with outstanding support, maximum freedom and close to family.
"All the residents love their new home and are enjoying a fantastic quality of life. The JMS Trustees have made our dreams a reality. "